Working with the Latest Evidence-based Treatment Guidelines for COVID-19: An Information Challenge
Working with the Latest Evidence-based Treatment Guidelines for COVID-19: An Information Challenge
Working with the Latest Evidence-based Treatment Guidelines for COVID-19: An Information Challenge
What you'll learn
A crisis of this magnitude often leads to an explosion of clinical data and epidemiological research information. As we continue to learn every day about COVID-19, this pandemic is becoming an information challenge. How do you make sure your workforce is working with the latest evidence and protocols? To have the greatest impact on care delivery at every stage of the patient's journey, the optimization of clinical practices requires a dynamic and continuous process. 
In a context where clinicians, now more than ever, need to efficiently access the right information at the right time, this session will present how a coordinated and data-driven approach to clinical decision-making can boost EHR systems, drive operational efficiencies and lead to improved patient outcomes. 
Panelists will share how crucial this approach is in the context of the current outbreak but also discuss how, beyond COVID-19, an evidence-based approach to healthcare must be a key objective of the digital transformation of our health systems.
Join us to learn:
Understand how integrating the latest information, guidelines, and care protocols at the point of care is critical in times of health crises.
Discover how the UAE Ministry of Health and Prevention as well as Dr.Sulaiman Al Habib Medical Group in KSA are reinforcing evidence-based practices at the point of care to build a more efficient response to the outbreak.
Learn how the consistent adoption of evidence-based practices at the point of care should become a new standard beyond COVID19 world.
Details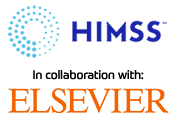 Event Type : On Demand
Date : May 18, 2020 11:00 AM CT
Cost : Complimentary
Credits : CPHIMS, CAHIMS
Speaker(s) : Dr. Abdul Hameed Chagla, Robert Nieves, MBA, MPA, BSN, RN, Dr. Noor Majed Al Mehiri, Dr. Petra Wilson
Register