X-Force Red: Hacking Anything to Secure Everything in Healthcare
X-Force Red: Hacking Anything to Secure Everything in Healthcare
X-Force Red: Hacking Anything to Secure Everything in Healthcare
What you'll learn
X-Force® Red is an autonomous team of hackers within IBM Security, hired to break into organizations and uncover risky vulnerabilities that criminals exploit. X-Force Red's leading social engineering hacker, known as "Snow" has spent years robbing healthcare facilities of some of their most sensitive and proprietary information. Organizations hire her and her X-Force Red fellow hackers to break into them using the same tools, techniques, practices and mindset as criminals. The goal: find and help organizations fix security weaknesses before attackers find them.
Learning Points:
Learn about how X-Force Red helps organizations fix security vulnerabilities before attackers with sinister goals find them
Tune in for real social engineering stories from a veteran
What has led to Snow's success? Attend the session and find out! 

For more information visit:
https://www.ibm.com/security/covid-19
Stephanie Carruthers
Global Social Engineering Lead
X-Force Red
Details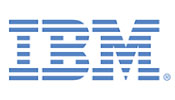 Event Type : On Demand
Date : May 19, 2020 01:46 PM CT
Cost : Complimentary
Speaker(s) : Stephanie Carruthers
Register
Related content
CPHIMS, CAHIMS

Career, Informatics, Leadership

Read More

Nursing Informatics (NI) has continued to play an integral...

Learn more

Cost

$0.00 Non-member

$0.00 Member

CPHIMS, CAHIMS

Career, Innovation, Privacy & Security

Read More

As it relates to cybersecurity maturity, healthcare...

Learn more

Cost

$0.00 Non-member

$0.00 Member

CPHIMS, CAHIMS

Career, COVID-19

Collection

Read More

Effective leadership has never been more important....

Learn more

Collection Cost

$0.00 Non-member

$0.00 Member

CPHIMS, CAHIMS

Career, Informatics, Leadership

Collection

Read More

CPHIMS, CAHIMS

Career, COVID-19

Read More

CME, CNE, CPHIMS, CAHIMS, ABPM

Career

Collection

Read More

The development of innovative telehealth curriculum, across...

Learn more

Collection Cost

$199.00 Non-member

$0.00 Member

Patient Engagement, Career, Innovation

Collection

Read More

This paper highlights four essential practices to elevate...

Learn more

Collection Cost

$199.00 Non-member

$0.00 Member