3 Use Cases in Realizing AI Driven Value for Hospital Operations
3 Use Cases in Realizing AI Driven Value for Hospital Operations
3 Use Cases in Realizing AI Driven Value for Hospital Operations
What you'll learn
How does a health system improve patient satisfaction and optimize bed management with AI? Can AI led LoS prediction help save over $1 million per quarter? Questions that have festered the healthcare industry for years, yet have fairly simple answers. Much like data science, it's all about looking in the right places.
Meet three fast movers in the healthcare AI space:
An expert who is driving digital transformation within his health system with AI
An industry leader enabling leading healthcare organizations through their AI journey
An AI enthusiast who is at the forefront of shifting the way healthcare is looking at their patient data
Join them, in an interactive discussion, as they dive deep into where health systems can strike gold in today's Artificial Intelligence rush. Learn how they have implemented ML based platforms efficiently and transformed hospital operations across leading health systems. Engage in a conversation with them to understand how you can accelerate your AI deployment process to witness tangible outcomes and ROI fast.
Details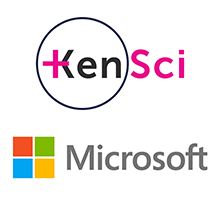 Event Type : On Demand
Date : Dec 11, 2019 11:00 AM CT
Cost : Complimentary
Credits : CPHIMS, CAHIMS
Speaker(s) : Dr. Benjamin Mansalis, Samir Manjure, Tom Lawry
Register