Achieving Patient Engagement in a Mobile-First Market
Achieving Patient Engagement in a Mobile-First Market
Achieving Patient Engagement in a Mobile-First Market
Your registration gains you access to the entire collection.
What you'll learn
Healthcare is in the midst of a major shift, driven by healthcare consumerism and pressure from industries that have already opened their digital front doors to make access instant, intuitive, and easy. Patients want this same access to their healthcare providers, meaning scheduling or changing an appointment, getting their lab results, or making payments is as easy as changing their car insurance, scheduling travel, or accessing any number of other goods and services. Patient-centered engagement isn't new but changes in patient expectations means that it is no longer optional. The shift is happening now but many organizations are just getting started. Solving for patients can also mean big wins for healthcare organizations but getting started can seem daunting. One of the nation's largest cardiovascular physician groups shares how they are building their digital front door strategy and offers advice for those looking to do the same.
Jonathan Minson
Chief Technology Officer, Encardio Health
Oklahoma Heart Hospital, Lead Software Architect
Kevin Montgomery
Chief Technology Officer
Relatient, Inc.
Details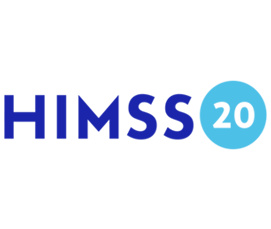 Event Type : On Demand
Date : Apr 23, 2020 12:00 AM CT
Collection Cost : $199.00
Credits : CME, CNE, PDU, CPHIMS, CAHIMS, ABPM
Conference Session Number : 2020-272
Speaker(s) : Jonathan Minson, Kevin Montgomery
Register