Balancing Costs for Resource Intensive Remediation
Balancing Costs for Resource Intensive Remediation
Balancing Costs for Resource Intensive Remediation
Your registration gains you access to the entire collection.
What you'll learn
Despite the high value of patient data and the increased costs and frequency of breaches it is often difficult to quantify the required resources to remediate medical device vulnerabilities. A single large health system may include 30,000-40,000 pieces of clinical equipment from over 3,000 medical device manufacturers, spanning roughly 8,000 in make and models. Clinical equipment vulnerability remediation even with vendor support, careful planning and attention to resources is a must so there is no impact to patient care services or the normal workflows of stakeholders. This increase in required resources and attention to downtime can be difficult to justify to senior leader management, even when automated tools and high availability designs are both common and expected. This session will focus on how health systems can build partnership with other stakeholders in the clinical equipment ecosystem, in order to quantify vulnerability remediation. Vetted practices and approaches will be discussed during this session.
Axel Wirth, CPHIMS, CISSP, HCISPP, AAMIF, FHIMSS
Chief Security Officer
Medcrypt, Inc.
Priyanka Upendra, BSBME, MSE, CHTM
Quality & Compliance Program Director, Technology Management/ ENTECH
Banner Health
Details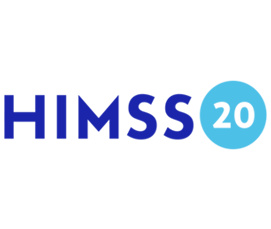 Event Type : On Demand
Date : May 17, 2020 12:00 AM CT
Collection Cost : $199.00
Credits : CME, CNE, CPHIMS, CAHIMS, IAPP, ABPM
Conference Session Number : 2020-181
Speaker(s) : Axel Wirth, CPHIMS, CISSP, HCISPP, AAMIF, FHIMSS, Priyanka Upendra, BSBME, MSE, CHTM
Register