Connect Any Health App, Device, and Data with Salesforce
Connect Any Health App, Device, and Data with Salesforce
Connect Any Health App, Device, and Data with Salesforce
What you'll learn
Data is transforming how we understand and deliver healthcare to patients and members. As consumerism in healthcare and life sciences grows, so does the expectation that organizations leverage new digital technologies to create better patient and member experiences. And an increasingly interconnected healthcare ecosystem requires integrated and interoperable systems. From the beginning, Salesforce has focused on an open architecture where organizations can easily move data in and out of the platform with confidence and trust.

Join Salesforce integration experts as they discuss how to extend the value of your systems with an integration strategy to create a unified view of each patient and member. You'll hear from our customer Trailblazers as they share how they are using Salesforce Health Cloud and MuleSoft Anypoint Platform to connect healthcare and engagement data to enable interoperable systems and improve the patient experience.
Sean Kennedy
Public Sector Health Go-to-Market Lead & Senior Interoperability Architect
Salesforce
Sean Kennedy, MS, PMP, MPH heads Public Sector Health Go-to-Market and is the Senior Interoperability Architect for...
Sean Kennedy, MS, PMP, MPH heads Public Sector Health Go-to-Market and is the Senior Interoperability Architect for Salesforce.com Healthcare and Life Sciences. In this role, Sean leads go-to-market health strategy for our Public Sector business, which includes building solutions aligned to market needs and accelerating their delivery by coordinating marketing, campaigns, sales enablement and product planning. Sean is also the Salesforce subject matter expert on healthcare interoperability – advising our customers, driving thought leadership and sharing lessons learned. Sean also drives our data privacy conversations and is a 25 year veteran of the health IT space which includes having served in the United States Army specializing in Health Information Systems. Sean is a certified Project Management Professional and holds graduate degrees in Telecommunications and Public Health from the University of Maryland and the Johns Hopkins School of Public Health, respectively. Sean also served as the first Chair of the HIMSS Exploring CRM Technologies in Healthcare Task Force, which aimed to define and educate the HIMSS community on what CRM in Healthcare is.
View more
Details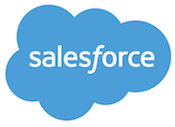 Event Type : On Demand
Date : Jan 22, 2019 11:00 AM CT
Cost : Complimentary
Credits : CPHIMS, CAHIMS
Speaker(s) : Sean Kennedy, Matt Serna
Register
Related content
CPHIMS, CAHIMS

Innovation, Informatics

Read More

CPHIMS, CAHIMS

Innovation, Quality & Safety, Artificial Intelligence

Read More

We know, at this point, that AI tools are subject to bias....

Learn more

Cost

$0.00 Non-member

$0.00 Member

CPHIMS, CAHIMS

Innovation, Interoperability, Leadership

Read More

The frustration and inefficiency of siloed, fragmented...

Learn more

Cost

$0.00 Non-member

$0.00 Member

CPHIMS, CAHIMS

Innovation, Precision Medicine, Artificial Intelligence

Read More

AI has been expected to transform how we deliver Healthcare...

Learn more

Cost

$0.00 Non-member

$0.00 Member

CPHIMS, CAHIMS

Innovation, Interoperability, EHR

Read More

Now more than ever healthcare organizations need to embrace...

Learn more

Cost

$0.00 Non-member

$0.00 Member

CPHIMS, CAHIMS

Telehealth, Innovation, Privacy & Security, HIMSS21 Digital

Read More

CPHIMS, CAHIMS

Patient Engagement, Innovation, Interoperability

Read More

Trusted relationships between patients and providers are...

Learn more

Cost

$0.00 Non-member

$0.00 Member