Cross-Sector Data Sharing: The Key to Timely Opioid Crisis Response and Prevention
Cross-Sector Data Sharing: The Key to Timely Opioid Crisis Response and Prevention
Cross-Sector Data Sharing: The Key to Timely Opioid Crisis Response and Prevention
What you'll learn
HIMSS' final ask of state/local/provincial governments is for states to continue to supercharge their community-based health IT infrastructure by creating and utilizing integrated, community-based data hubs (or open-data portals) with real-time dashboards and shared analytics to combat the opioid epidemic. The use of these platforms supports deeper collaboration across state agencies, local health departments, hospitals, emergency responders, law enforcement and behavioral health agencies.
Learning Objectives: 
Describe how states/territories/provinces can inform policy decisions; increase accountability and drive coordination across the spectrum of care; and drive community-based interventions using shared open data platforms.
Discuss how cross-sector data platforms may help jurisdictions address underlying social determinants, strengthen public health surveillance, and create linkages to behavioral health support services. 
Details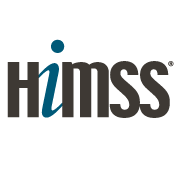 Event Type : Upcoming
Date : Jan 14, 2019 12:00 PM CT
Cost : Complimentary
Credits : CPHIMS, CAHIMS
Speaker(s) : Allen Tien, J Tod Fetherling, Seth Foldy, John Rancourt
Register