Edge Computing in Healthcare: Let's Start at the Beginning
Edge Computing in Healthcare: Let's Start at the Beginning
Edge Computing in Healthcare: Let's Start at the Beginning
Your registration gains you access to the entire collection.
What you'll learn
Explosive growth in the volume and complexity of health data, and growing clinician and patient expectations of its actionable use, is placing enormous demands on and stretching the limits of, current computing models. By placing compute resources at or near the growing number of data capture points, edge computing offers an innovative complement to data center and cloud-based data analytics that drives a more responsive, reliable, and agile IT infrastructure.
In this first of two webinars, our expert panel will explain the characteristics and many unique benefits and considerations of implementing an edge computing strategy. The session will be moderated by Robert Havasy, MS, Executive Director, PCHA. The panel comprises Steve Wretling, CTO, HIMSS, Aidan Berkin, Manager, The Beacon Group and Andrew Lamkin, Platform Solutions Architect, Health & Life Sciences, IoT Group, Intel. They will offer their experience(s) with edge computing and share how they see the future of this technology and recommendations for others considering similar installations in the future.
During this webinar, our expert panel will provide insights around:
What edge computing is and means for the healthcare industry
What's involved in adopting edge computing in your organization
Peer experience(s) leveraging edge computing infrastructure and the results they can expect to achieve
By signing up, you are confirming you are an adult 18 years or older and you agree to Intel contacting you with marketing-related emails or by telephone with information about Intel products, events, and updates for healthcare professionals. You may unsubscribe at any time. Intel's web sites and communications are subject to our Privacy Notice and Terms of Use.




Details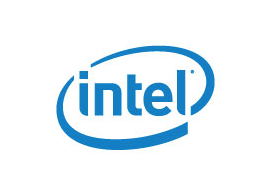 Event Type : On Demand
Date : Mar 14, 2019 01:00 PM CT
Collection Cost : Complimentary
Credits : CAHIMS, CPHIMS
Speaker(s) : Steve Wretling, Aidan Berkey, Andrew Lamkin
Register
Related content
CAHIMS, CPHIMS

Edge Computing

Collection

Read More

By placing compute resources closer to the growing number...

Learn more

Collection Cost

$0.00 Non-member

$0.00 Member

CAHIMS, CPHIMS

Edge Computing

Collection

Read More