Exploring the New Possibilities of Medical Interoperability in Practice
Exploring the New Possibilities of Medical Interoperability in Practice
Exploring the New Possibilities of Medical Interoperability in Practice
What you'll learn
Today, health information exchange architectures, application interfaces and standards enable data to be accessed and shared appropriately and securely across the entire spectrum of care, within all applicable settings and with all relevant stakeholders, including the patient. During this session, health and IT experts will discuss the level of interoperability required within hospital systems to optimize information flow but also discuss what can be achieved with the data collected. Very concrete and innovative examples within a fully interoperable care organization will be shared, including solutions for clinical alarm management, remote monitoring and surveillance, and data mobility. The dialogue will demonstrate how real time data sharing and integration in EMR systems - including mobility - supports better care coordination and patient management while promoting best practices and reducing health professionals' stress. 

Learning points
1. Understand the potential of new interoperability standards to promote data and workflow fluidity within care organizations.
2. Learn how to leverage data ecosystems to improve patient management and reduce health professionals' stress.
3. Discuss real-world examples of innovative information management such as clinical alarm systems, remote monitoring and data mobility.
Details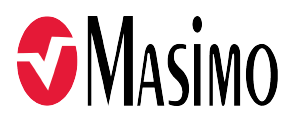 Event Type : On Demand
Date : Oct 19, 2021 04:00 AM CT
Cost : Complimentary
Credits : CPHIMS, CAHIMS
Speaker(s) : Alexandre BENOIST, Dr. Charles Alessi, Jean-Baptiste MICHON, Stéphane KIRCHE
Register
Related content
CPHIMS, CAHIMS

Patient Engagement, Interoperability, Leadership, COVID-19

Read More

CPHIMS, CAHIMS

Innovation, Interoperability, Leadership

Read More

The frustration and inefficiency of siloed, fragmented...

Learn more

Cost

$0.00 Non-member

$0.00 Member

CPHIMS, CAHIMS

Interoperability, Analytics, EHR

Read More

At HIMSS, we constantly strive to push the healthcare...

Learn more

Cost

$0.00 Non-member

$0.00 Member

CPHIMS, CAHIMS

Patient Engagement, Telehealth, Interoperability

Read More

Virtual care is expanding, according to recent research...

Learn more

Cost

$0.00 Non-member

$0.00 Member

CPHIMS, CAHIMS

Interoperability, Analytics, Leadership

Read More

The clinically integrated supply chain has been recognized...

Learn more

Cost

$0.00 Non-member

$0.00 Member

CPHIMS, CAHIMS

Interoperability

Read More

A new report from ONC, looking at 2019 data, shows that...

Learn more

Cost

$0.00 Non-member

$0.00 Member

CPHIMS, CAHIMS

Interoperability, Analytics, Leadership, Quality & Safety

Read More

This session will introduce and discuss the strategic...

Learn more

Cost

$0.00 Non-member

$0.00 Member

CPHIMS, CAHIMS

Patient Engagement, Interoperability, EHR

Read More

CPHIMS, CAHIMS

Telehealth, Interoperability, COVID-19

Read More