HIMSS APAC Digital Dialogue Series | Episode 3: South Korea
HIMSS APAC Digital Dialogue Series | Episode 3: South Korea
HIMSS APAC Digital Dialogue Series | Episode 3: South Korea
Your registration gains you access to the entire collection.
What you'll learn
Go on a virtual tour across Asia Pacific with HIMSS Chief Clinical Officer, Dr. Charles Alessi, as he speaks to healthcare leaders and technology experts on their countries' response and use of digital health as a critical tool in combating the COVID-19 pandemic.
In this episode, Dr. Alessi will be speaking with Dr. Hwang Hee, Chief Information Officer of Seoul National University Bundang Hospital – the first ever HIMSS EMRAM Stage 7 validated hospital outside of North America; and Ms. Dong-hee Kim, Country Leader, Philips, South Korea, to find out just how digital health technologies such as EHR, CDSS & Connected Care solutions have played critical roles in not only managing but tapering the outbreak as well.
Key Learning Points of Dr. Hwang Hee's presentation
:
Six strategies to preventing in-hospital infection
Two strategies in building cooperation with the Government to manage medical resources
Key Learning Points of Ms. Dong-hee Kim's presentation:
How connected care solutions can support optimizing clinician's workflow and journey inside of negative pressure room or intensive care units to reduce the risk of infection and burnout during COVID-19 outbreak.
How virtual collaborative diagnosis can contribute enhancing the quality of care
Importance of patient data management to mitigate future risk of other infectious diseases
This recording is also available in Japanese.  Once you register, please click the youtube link in the handouts window.
Details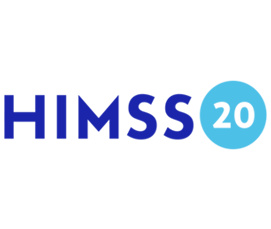 Event Type : On Demand
Date : Jun 01, 2020 12:00 AM CT
Collection Cost : $199.00
Conference Session Number : 2020-APAC
Speaker(s) : Dr. Charles Alessi, Hwang Hee, Kim Dong-hee
Register