HIMSS APAC Digital Dialogue Series | Episode 4: Malaysia
HIMSS APAC Digital Dialogue Series | Episode 4: Malaysia
HIMSS APAC Digital Dialogue Series | Episode 4: Malaysia
Your registration gains you access to the entire collection.
What you'll learn
Go on a virtual tour across Asia Pacific with HIMSS Chief Clinical Officer, Dr. Charles Alessi, as he speaks to healthcare leaders and technology experts on their countries' response and use of digital health as a critical tool in combating the COVID-19 pandemic.
In this episode, Dr. Alessi will speak with Prof Tunku Kamarul Zaman Bin Tunku Zainol Abidin, Director, University Malaya Medical Center; and Dr. Fazilah Shaik Allaudin, Senior Deputy Director, Medical Care Quality Section, Medical Development Division, Ministry Of Health, Malaysia to understand the role of digital health has played behind Malaysia's efficient health response to the COVID-19 pandemic.
Key Learning Points of Prof Tunku Kamarul Zaman Bin Tunku Zainol Abidin's presentation
:
Electronic systems are powerful tools in-house management of healthcare workers to ensure their welfare and wellbeing
The use of electronic public e-screening in combination with EMR is useful in determining potential patients with COVID-19
Electronic systems are important tools to ensure the dissemination of information on COVID-19
Key Learning Points of Dr. Fazilah Shaik Allaudin's presentation:
An overview of Malaysia's approach to the COVID-19 pandemic
A Digital-Forward Approach to COVID-19
The use of MySejahtera App to assist in national monitoring as well as empowering users to get through the crisis  
Details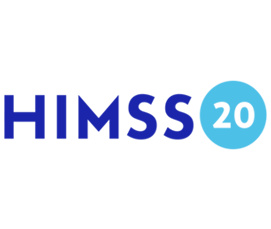 Event Type : On Demand
Date : Jun 08, 2020 12:00 AM CT
Collection Cost : $199.00
Conference Session Number : 2020-APAC
Speaker(s) : Dr. Charles Alessi, Fazilah Shaik Allaudin, Prof Tunku Kamarul Zaman Bin Tunku Zainol Abidin
Register