HIMSS APAC Digital Dialogue Series | Episode 5: Japan
HIMSS APAC Digital Dialogue Series | Episode 5: Japan
HIMSS APAC Digital Dialogue Series | Episode 5: Japan
Your registration gains you access to the entire collection.
What you'll learn
Go on a virtual tour across Asia Pacific with HIMSS Chief Clinical Officer, Dr. Charles Alessi, as he speaks to healthcare leaders and technology experts on their countries' response and use of digital health as a critical tool in combating the COVID-19 pandemic.
In this episode, Dr. Alessi will speak with Prof Tomohiro Kuroda, Director & CIO of Kyoto University Hospital; and Mr. Kazumi Nishikawa, Director of the Healthcare Industries Division of the Ministry of Economy Trade and Industry to understand how their respective organisations are leveraging on digital health technologies to deal with the societal and operational transformations caused by COVID-19.
Key Learning Points of Prof Tomohiro Kuroda's presentation
:
Keeping in touch without physical contact
Infordemic prevention
Changing work style
Role of ICT
Key Learning Points of Mr. Kazumi Nishikawa's presentation:
Japan's policy about online medicine and online consultation amid Covid-19
Digital transformation of Japan's society and business caused by Covid-19
Japan's initiative to encourage health-tech toward the future with and/or after Covid-19, including instruction of 3rd Well Aging Society Summit being planned this October.
Dr. Charles Alessi
Chief Clinical Officer
HIMSS, UK
Dr. Charles Alessi is a globally recognized and trusted leader in health care. He brings to HIMSS a wealth of...
Dr. Charles Alessi is a globally recognized and trusted leader in health care. He brings to HIMSS a wealth of experience, particularly around health systems and the interface between healthcare, social care and the personalization of wellness. He is a physician in London, with more than 35 years of experience in all aspects of clinical practice in the UK National Health Service. Most recently, he served as the Chairman of the National Association of Primary Care, part of the NHS confederation, where he was at the heart of the recent health and social care reforms. He is also the Senior Advisor to Public Health England, a position leading thought leadership around productive healthy ageing including dementia, targeting risk reduction. Furthermore, he fulfils key roles in PHE around digital interventions, particularly those that involve behavioral change. Other responsibilities include air quality and antibiotic prescribing. He forms part of the World Health Organization (WHO) Expert Panel that is formulating new guidelines around risk reduction in dementia globally and also leads thought leadership around productive healthy aging. He has extensive experience in military medicine, being a past Medical Director and Director of Clinical Governance for the British forces in Germany and was recently appointed to serve on the Reference Committee tasked with renewing military medicine in the United Kingdom. He holds a variety of international academic positions both in Europe and the Americas and has published widely in the media and journals. He is an Adjunct Research professor in Clinical Neurosciences at the Schulich School of Medicine at the University of Western Ontario, Canada and Visiting Scholar at the Odette School of business in Windsor, Ontario, Canada. He continues to advise major corporations and national governments around health and care reform, particularly where systemic reform and digital interventions are being considered.
View more
Details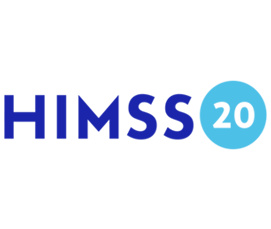 Event Type : On Demand
Date : Jun 15, 2020 12:00 AM CT
Collection Cost : $199.00
Conference Session Number : 2020-APAC
Speaker(s) : Dr. Charles Alessi, Kazumi Nishikawa, Prof. Tomohiro Kuroda
Register