HIMSS APAC Digital Dialogue Series | Episode 7: Australia
HIMSS APAC Digital Dialogue Series | Episode 7: Australia
HIMSS APAC Digital Dialogue Series | Episode 7: Australia
Your registration gains you access to the entire collection.
What you'll learn
Go on a virtual tour across Asia Pacific with HIMSS Chief Clinical Officer, Dr. Charles Alessi, as he speaks to healthcare leaders and technology experts on their countries' response and use of digital health as a critical tool in combating the COVID-19 pandemic.

In this episode of the HIMSS APAC Digital Dialogue Series, we shine the spotlight on Australia, as host Dr Charles Alessi, Chief Clinical Officer facilitates a panel discussion with Tim Kelsey, Senior Vice President of HIMSS Analytics International, Dr Zoran Bolevich, Chief Executive eHealth NSW and Dr Teresa Anderson, Chief Executive, Sydney Local Health District, on how eHealth NS and the Sydney Local Health District have managed the pandemic at a Government and Hospital level. Joining the panel to provide technology expertise will be Mr Matt Moran, Managing Director Australia & New Zealand, Philips, to give insight on the use of digital health technologies such as hospital command centres and dashboards, as well as telehealth and virtual care.
Details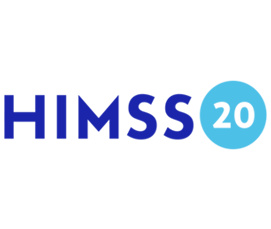 Event Type : On Demand
Date : Jul 01, 2020 12:00 AM CT
Collection Cost : $199.00
Conference Session Number : 2020-APAC
Speaker(s) : Dr. Charles Alessi, Dr. Teresa Anderson, Dr. Zoran Bolevich, Matt Moran
Register