How to Achieve HIPAA Compliance in AWS
How to Achieve HIPAA Compliance in AWS
How to Achieve HIPAA Compliance in AWS
What you'll learn
Amazon Web Services (AWS) provides a wide array of tools that help organizations with operational and cost efficiencies. However, if you have healthcare data that must be protected per HIPAA regulations, you have a host of different challenges.  
Coal Fire, will help give an auditors perspective to compliance within AWS. You'll better understand where the cloud providers responsibilities end and yours begin, and how a solution such as Armor can help reduce the burden of the shared responsibility model.  
During this 45-minute webinar we'll discuss:  
Core AWS offerings in the healthcare space
AWS services and tools that can help support your existing compliance program
Understanding what's covered in your BAA and what gaps are left over for you to fill
How Armor helps fill in those gaps with a strong focus on security
Kurt Hagerman
Chief Information Security Officer
Armor
Chief Information Security Officer
As Armor's CISO, Kurt Hagerman is responsible for all aspects of security and compliance for both corporate and customer-facing products. He is accountable for helping the company attain ISO, PCI, HIPAA and other certifications, which allow Armor customers to more easily achieve the necessary compliances for their own businesses.
During his 20-plus years in IT, he has held a wide number of positions encompassing many IT and security disciplines including: network engineering, systems engineering, security engineering, and IT auditing and compliance.
Hagerman regularly speaks and writes on information security topics in the payments and healthcare spaces, as well as on cloud security. He holds CISA and CISSP certifications and is an active participant on the Cloud Security Alliance SME council as well as on the Public Policy Committee of the Internet Infrastructure Coalition. Hagerman holds a Bachelor of Science degree in Industrial Management from Purdue University.
View more
Details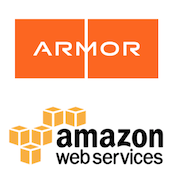 Event Type : On Demand
Date : Oct 26, 2017 01:00 PM CT
Cost : Complimentary
Credits : CPHIMS, CAHIMS
Duration : 55 minutes
Speaker(s) : Abe Dress, Joe Fontes, Kurt Hagerman
Register