How VCU Health is Employing Healthcare IT Tools to Increase Patient Engagement
How VCU Health is Employing Healthcare IT Tools to Increase Patient Engagement
How VCU Health is Employing Healthcare IT Tools to Increase Patient Engagement
Your registration gains you access to the entire collection.
What you'll learn
Patient engagement is key to the success of value based care models. The ability to leverage health IT to promote wellness, patient engagement and satisfaction provides a means to lowering cost and improving patient outcomes. Learn the strategic approach to patient engagement and satisfaction through a dedicated workflow transformation team, patient family engagement councils, and telemedicine. VCU Health's multi-faceted approach is creating an environment to engage patients in their own care while helping the enterprise to succeed in value based care.
LEARNING OBJECTIVES:
Explore the various tools VCU Health is leveraging to increase access to care and improve patient experience
Discover how VCU Connected Health will utilize virtual follow-up visits, telemonitoring and expand its specialty expertise via Project ECHO 
Understand the value of capturing and integrating the patient and family voice into care processes
Vimal Mishra, MD, MMCi, ABPM Diplomate in Clinical Informatics
Medical Director, Office of Telemedicine
VCU Health
Bio info: Dr. Vimal Mishra is an academic hospitalist, a physician informaticist, and a transformative health care leader at...
Dr. Vimal Mishra is an academic hospitalist, a physician informaticist, and a transformative health care leader at Virginia Commonwealth University Health System (VCUHS). As a physician providing hospital-based medical care, his work lies at the intersection of providing high-quality clinical care leveraging innovative health information technology. As a chair of the Computerized Physician Order Entry (Orders) Council, he oversees design, planning, and implementation of clinical orders, order sets and standards to assure order sets are of high quality, evidence-based and meets the needs of clinicians and patients. In this role, he has helped VCUHS implement several projects and refined a large number of orders and order sets to help guide appropriate care plans and promote delivery of best clinical practices. As a physician informaticist, he advises health system on electronic health records (EHR) configuration, heuristics, design, workflow, adoption strategies, analytics, data strategy and implementation. As a physician member of the Data Integrity and Analytics Council and the Clinical Data Workgroup, he provides crucial input in analyzing and discovering insights from electronic health records (EHR) data creating clinical, research, operational, and business intelligence tools to support patient care.
As the medical director of telemedicine, he provides system-wide leadership, strategic direction and operational oversight for an enterprise-wide teleservices effort to enhance access, improve clinical outcomes, and gain clinical efficiency and effectiveness. Under his vision and leadership, VCU health is implementing Virtual Visits, Project ECHO and Telemonitoring services.
View more
David Collins, MHA, CPHQ, CPHIMS, FHIMSS, CLSSGB
Practice Administrator, Telemedicine
VCU Health
Bio info: David A. Collins rejoined VCU Health in 2015, and currently serves as the Practice Administrator for the Office of...
David A. Collins rejoined VCU Health in 2015, and currently serves as the Practice Administrator for the Office of Telemedicine, aligning multiple telemedicine strategies, including Project ECHO and direct-to-consumer telemedicine to increase capacity and efficiency for patients and to succeed in value based care.
Previously at VCU Health, David served as manager of the CMS Quality Payment Program (MACRA/MIPS). In his role, he worked with senior leadership to enhance the ambulatory quality structure to optimize the improvement activities to decrease resource utilization and improve quality outcomes. David began serving as Adjunct Faculty in 2016 for the VCU Department of Health Administration, teaching Information Systems for Health Care Management (HADE 612) to the Master of Science in Health Administration (MSHA) program.
David spent 10 years with the Healthcare Information and Management Systems Society (HIMSS) in a variety of roles, including oversight of the HIMSS Davies EHR Awards of Excellence program, where he attended all site visits across the four award categories of Organizational, Ambulatory, Public Health, and Community Health Organizations with Committee members to determine award status recognizing patient care efficiencies achieved through seamless integration across the continuum of care. His last three years at HIMSS, David led the connected health team in developing resources for telehealth, remote patient monitoring, and mobile health.
View more
Details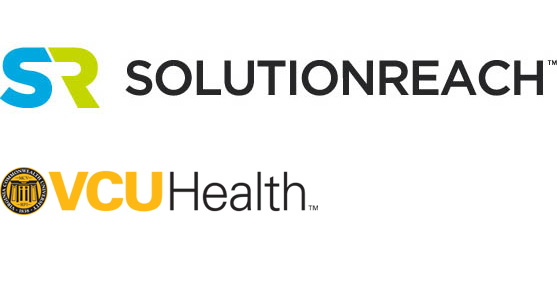 Event Type : On Demand
Date : Feb 08, 2018 12:00 PM CT
Collection Cost : $0.00
Credits : CPHIMS, CAHIMS
Speaker(s) : Julie Liston, MS, Vimal Mishra, MD, MMCi, ABPM Diplomate in Clinical Informatics, David Collins, MHA, CPHQ, CPHIMS, FHIMSS, CLSSGB
Register
Related content
CPHIMS, CAHIMS

Patient Engagement, Innovation, Quality & Safety

Collection

Read More

CPHIMS, CAHIMS

Patient Engagement, Innovation, Quality & Safety

Collection

Read More

Last year one in eight patients switched providers, and...

Learn more

Collection Cost

$0.00 Non-member

$0.00 Member