Patient Misidentification: A Wicked Problem - The Paradox Between Improving Patient Care & the Adoption of Technology
Patient Misidentification: A Wicked Problem - The Paradox Between Improving Patient Care & the Adoption of Technology
Patient Misidentification: A Wicked Problem - The Paradox Between Improving Patient Care & the Adoption of Technology
What you'll learn
Nurses are at the frontline of providing care in all settings, and at some stage in their career will likely be a witness to or be involved in clinical practice error due to misidentification[1]. As noted in the Journal of Clinical Nursing in 2019, while your average nurse will describe patient identification errors as "rare and unlikely" events, the average annual safety report will tell you otherwise[2]. Patient identification errors play a significant role in contributing to preventable adverse events (PAEs) in the U.S. In fact, The Joint Commission has held that improving patient ID accuracy is the most important National Patient Safety Goal since 2014[3].
This webinar seeks to explore the issues associated with patient identification errors with an emphasis on providing realistic solutions. Even though there has been progress in reducing the incidences of PAEs with the adoption of technology, this same technology can very well be the culprit of increasing clinician burn-out resulting in breaking from protocol and thus radically affecting patient outcomes. 
In this webinar, learn how to:
Understand the downstream effects of inadvertently breaking protocol with patient identification and the importance of enhancing systems thinking capacity to improve patient safety
Become more aware in clinical practice of how each of us can become a key stakeholder and a conduit for change
Overcome challenges to positive patient identification with clinically driven purpose-built solutions designed to reduce adverse events and improve patient safety
Hwang J.I., and Park H.A. 2017. Nurses' systems thinking competency, medical error reporting, and the occurrence of adverse events: A cross‐sectional study. Contemporary Nurse, 53, 622–632. https://doi.org/10.1080/10376178.2017.140908.

Ferguson C., Hickman L., Macbean C., and Jackson D. 2019. The wicked problem of patient misidentification: How could the technological revolution help address patient safety? Journal of Clinical Nursing, 28, 2365-2368. https://doi.org/10.1111/jocn.14848.

The Joint Commission. 2019. National Patient Safety Goals. January. https://www.jointcommission.org/-/media/tjc/documents/standards/national-patient-safety-goals/historical/npsg_chapter_hap_jan2019.pdf?db=web&hash=D7E1C2DA08C73CE3F9C8120305A3A8AB.
Details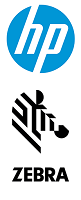 Event Type : On Demand
Date : Jul 29, 2020 03:00 PM CT
Cost : Complimentary
Credits : CPHIMS, CAHIMS
Speaker(s) : Sherri Hess, Daniel Colling, BSc, BSN, RN, Rikki Jennings
Register