Supporting the Data Needs of an Aging Population
Supporting the Data Needs of an Aging Population
Supporting the Data Needs of an Aging Population
Your registration gains you access to the entire collection.
What you'll learn
Hear the Centers for Medicare & Medicaid Services (CMS) and the Office of the National Coordinator for Health Information Technology (ONC) discuss how policies, data, and technology are converging to address the needs of an aging population. Standardized data is essential to support cross sector care coordination, quality measurement, emerging pay-for-value models, and data analytics, yet there have been gaps in the type of information needed to support high-risk populations with complex chronic conditions and disabilities.

This session will connect these important issues and discuss how CMS and ONC policy changes and industry initiatives like Post-Acute Care Interoperability (PACIO) Project are seeking to close these gaps, facilitate information exchange, and improve patient access across their data.
Dave Hill
Technical Lead
MITRE
Bio info: Dave Hill is a Principal Software Systems Engineer with expertise in healthcare transformation solutions. At MITRE,...
Dave Hill is a Principal Software Systems Engineer with expertise in healthcare transformation solutions. At MITRE, he has spent the past year providing guidance to State Medicaid Agencies on Medicaid IT transformation and interoperability. He also co-wrote portions of VA Choice Act report to U.S. Congress evaluating Department of Veterans Affairs health IT capabilities. Prior to that, Mr. Hill led RESTful FHIR-based API projects sponsored by the Deputy CIO of the Department of Veterans Affairs. He was also the project leader and primary architect of hReader, a secure mobile family health manager application. He was a key technical leader for MITRE's enterprise project management tool suite, as well as a technical consultant on cyber-situational awareness and cloud-provisioning technologies. Prior to joining MITRE, Mr. Hill led a wide variety of multi-disciplined projects and programs, including web and Apple Macintosh application development, networked PostScript and all-in-one (print, copy, scan, fax, photo) printer design, system-on-chip post-silicon verification, manufacturing software development, interactive television system design, and green energy system engineering.   Mr. Hill has over 25 years of engineering leadership experience. He was CEO and founder of Digital Brook Technologies, an award-winning speculative product development and software consulting firm. He was also CTO and co-founder of Power Measures, Inc., an energy technology startup generating algorithms to help homeowners understand and reduce electricity consumption. Previously, he was Director of Engineering at Gemstar-TV Guide (now Rovi) and VP of Engineering at Bare Bones Software, winning several industry awards. He also held senior management positions at Zoran Corporation (now Qualcomm) and GCC Technologies, creating software architectures that served millions of customers and generated hundreds of millions of dollars in revenue.
View more
Elizabeth Palena-Hall, RN, MIS, MBA
DHHS/ ONC
Lorraine Wickiser
CMS
Department of Health and Human Services
Details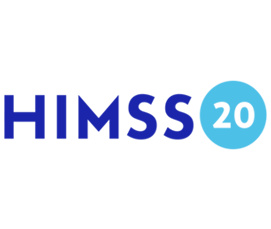 Event Type : On Demand
Date : Jun 25, 2020 12:00 AM CT
Collection Cost : $199.00
Credits : CME, CNE, AHIMA, CPHIMS, CAHIMS, ABPM
Conference Session Number : 2020-115
Speaker(s) : Dave Hill, Elizabeth Palena-Hall, RN, MIS, MBA, Lorraine Wickiser
Register