Women in Blockchain: Making a Difference in Healthcare through Distributed Ledger Technology
Women in Blockchain: Making a Difference in Healthcare through Distributed Ledger Technology
Women in Blockchain: Making a Difference in Healthcare through Distributed Ledger Technology
Your registration gains you access to the entire collection.
What you'll learn
As blockchain technology grows within the healthcare setting, the industry has seen numerous initiatives arise to apply blockchain technology to healthcare use cases. What we also have seen is the growth of another male-dominated industry, coined by the industry as the "blockchain bros". In this webinar, we will hear from three women who have established themselves as influential thought-leaders working with blockchain technology. Join us to learn about their journey through this industry and hear how their work is influencing blockchain technology's positive impact on healthcare. 
This session will:
Share experiences that lead to a blockchain career in the healthcare setting.
Discuss the challenges of breaking into a male-dominated field.
Describe how their areas of focus are improving the delivery of care.
Details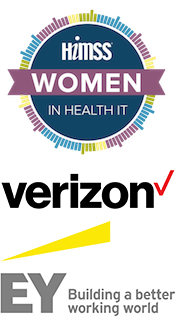 Event Type : On Demand
Date : Sep 27, 2018 11:00 AM CT
Collection Cost : Complimentary
Credits : CPHIMS, CAHIMS
Speaker(s) : Chrissa McFarlane, Emily Vaughn, Heather Flannery, Mari Greenberger
Register
Related content
CPHIMS, CAHIMS

Career, Informatics, Leadership

Collection

Read More

CPHIMS, CAHIMS

Patient Engagement, Policy, Population Health

Collection

Read More

In recognition of National Hispanic Heritage Month, this...

Learn more

Collection Cost

$0.00 Non-member

$0.00 Member

Get inspired by the recipients of the HIMSS's Most...

Learn more

Collection Cost

$0.00 Non-member

$0.00 Member

As patients and healthcare consumers, women are...

Learn more

Collection Cost

$0.00 Non-member

$0.00 Member

Learn how to facilitate the creation of a mentor program at...

Learn more

Collection Cost

$0.00 Non-member

$0.00 Member

Female leaders in health IT represent only 30% of senior...

Learn more

Collection Cost

$0.00 Non-member

$0.00 Member

CPHIMS, CAHIMS

Career, Innovation

Collection

Read More

Get inspired by the recipients of the HIMSS's Most...

Learn more

Collection Cost

$0.00 Non-member

$0.00 Member